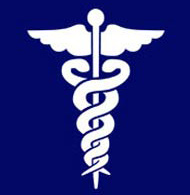 In the recent past, the USPF carried out a study to identify how ICT could be harnessed to facilitate better health care delivery system in Nigeria, with the long term aim of delivering service to the underserved and unserved communities and groups.
As an outcome of the study, an e-health intervention was designed to support health care institutions with ICT facility to enable them manage health records electronically. The package includes the deployment of computers and accessories, provision of internet connectivity, deployment of e-health software, extensive training of users and other health personnel, and the provision other supporting services to the beneficiary health institutions.
Objective
The objective of the project is to harness ICTs to significantly improve the delivery of healthcare services in public primary and secondary healthcare facilities across the country. It is expected that the USPF e-Health Project would lead to general improvements in the speed, quality, and quantum of healthcare services delivery in public health institutions throughout Nigeria.
Service Model
This is a fully funded project. Through open competitive bidding, companies are selected to deploy the appropriate ICT infrastructure and tools to the selected health care institutions.
Benefits
ICT-enhanced health care delivery for more efficient health management.
Access to remote health care services
Locations
| | | | |
| --- | --- | --- | --- |
| S/N | HOSPITAL | STATE | ZONE |
| 1 | General Hospital, Wuse | FCT | FCT |
| 2 | General Hospital, Lokoja | Kogi | North Central |
| 3 | General Hospital, Ilorin | Kwara | North Central |
| 4 | General Hospital, Lagos | Lagos | South West |
| 5 | General Hospital, Oyo | Oyo | South West |
| 6 | General Hospital, Bagoro | Bauchi | North East |
| 7 | General Hospital, Maiduguri | Borno | North East |
| 8 | General Hospital, Danbatta | Kano | North West |
| 9 | General Hospital, Daura | Katsina | North West |
| 10 | General Hospital, Ekpan Warri | Delta | South South |
| 11 | General Hospital, Calabar | Cross River | South South |
| 12 | General Hospital, Onitsha | Anambra | South East |
| 13 | General Hospital, Enugu | Enugu | South East |